Tuesday 15th December
Updated Covid Information
Friday 11th December
Covid Winter Grant Scheme
Families who access free school meals should have received a letter asking you to complete a simple claim form to support with food, energy bills, etc. If you haven't received that letter then please see www.wigan.gov.uk/localwelfaresupport and follow the link to apply for welfare support online. There is also a telephone number to contact if you have any questions. If your child doesn't qualify for free school meals but you think you need support this Christmas then please also check out the link as you may be able to receive the help you need. The attached notice sheet has more details.
Monday 9th November
Please take a look at the letter for parents written by Professor Kate Arden MBChB MSc FFPH
Director of Public Health
Friday 23rd October
Wigan Council to fund free school meal vouchers during the half term holiday
Click here to read the full story.
High School Admissions
The admissions portal for the Y7 intake 2021-22 is now open and parents of Y6 pupils can start to apply.
Please visit www.wigan.gov.uk and search for 'school admissions' or use the following links to apply:
The main information page and admissions booklet - https://www.wigan.gov.uk/Resident/Education/Schools/School-Admissions/Secondary-schools.aspx
Admission Portal - https://ems.wiganmbc.gov.uk/CitizenPortal_LIVE/
Supplementary (church) forms - https://www.wigan.gov.uk/Resident/Education/Schools/School-Admissions/Church-school-forms.aspx
Friday 11th September.
Hello everyone,
Many thanks for your continued support with our staggered start and finish times. As you know we have put many different systems in place to keep us all as safe as possible. Obviously there will still be children and adults showing symptoms in our community and therefore needing to self-isolate. Please see the following as a reminder (taken from the NHS website).
When to self-isolate
You must self-isolate immediately if:
you have any

symptoms of coronavirus

(a high temperature, a new, continuous cough or a loss or change to your sense of smell or taste)

you've tested positive for coronavirus – this means you have coronavirus

you live with someone who has symptoms or tested positive

someone in your support bubble has symptoms or tested positive

you arrive in the UK from a country with a high coronavirus risk – see

GOV.UK: how to self-isolate when you travel to the UK
How long to self-isolate
If you have symptoms or have tested positive for coronavirus, you'll usually need to self-isolate for at least 10 days.
You'll usually need to self-isolate for 14 days if:
someone you live with has symptoms or tested positive

someone in your support bubble has symptoms or tested positive

you've been told to self-isolate by NHS Test and Trace
Read more about how long to self-isolate.
We have updated our home learning in case your child is off school for Covid 19 (or any other reason). Children will be expected to complete their set work on Doodle Maths, Doodle Spell, Numbots (KS1 only), TT Rock Stars (KS2 only) every day that they are not in school. Other work that the children will be doing in class will also be available. This can be accessed via Purple Mash and will be updated to provide work for every day. It is important that children complete this work daily, during their absence, so that they have the best opportunity to achieve their potential. We will also be sending a pack home, including an exercise book, to support their written tasks when absent. Teachers will monitor the work completed at home.
We are currently in the process of training the children to access this work but it is fine for you to support them completing it at home.
If you feel that a lack of technology is an issue then please mention this to your child's class teacher or to Mr. Speakman, Mrs. Ashley or Mrs. Livesey.
Wednesday 2nd September.
Hello all,
It has been absolutely fantastic to have everyone back in school today. To see the children's happy smiling faces and excited attitudes has been lovely. Thank you for your support with the staggered start and finish times, I'm sure we'll get used to it. Apart from the horrible weather making our end of the day plans challenging, everything has gone really well. The plan is for the teachers to bring the children back to the place they line up in the morning, let's just hope for better weather.
See you all tomorrow.
Friday 28th August.
Please read the letter below from Public Health England.
Friday 28th August.
Please read the letter from Public Health England.
Thursday 27th August.
Please see the information below confirming details for returning to school on Wednesday 2nd September.
COVID UPDATES CAN NOW BE FOUND ON OUR INFORMATION PAGE.
Monday 24th August.
A message for all our Reception 2020-21 families!

We are really looking forward to seeing you this week for a special visit to meet the Reception team and see the classroom and outdoor area.

Check your invitation for the day and time of your visit to help us welcome you safely. Please arrive at the front entrance to school where we will meet you.

If you haven't already, have a look at our class page found under the 'pupils' tab above. On the page you will find a special story to share with your child all about Chester Bear's school adventure featuring photos of our classroom and the staff.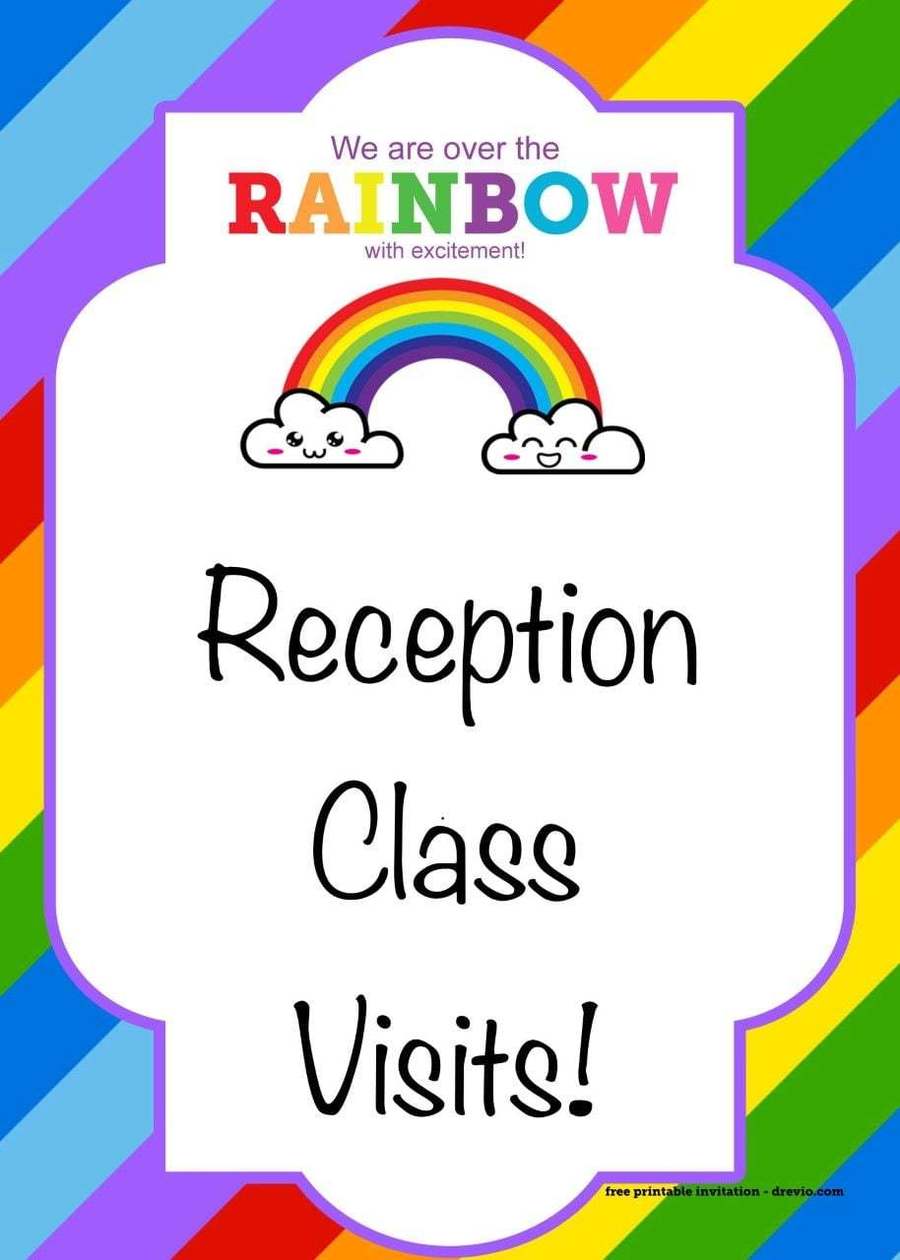 Monday 3rd August
Hello everyone,
We hope you all safe and well.
Further to our message on 13th July, the government's plan remains that all children will be back into school in September. We have therefore split the school into three groups so that children will be starting and finishing at slightly different times to avoid having large numbers on the playground at any one time. We have put siblings into the same group.
Group 1 - Start 8.40am and finish at 2.55pm.
Group 2 – Start 8.50am and finish at 3.05pm.
Group 3 – Start at 9.00am and finish at 3.15pm.
We will be sending your child's allocated group in the coming weeks, in line with the latest guidelines at the time.
Breakfast Club
For those children needing to arrive earlier, Breakfast Club will be running in each individual classroom. Those children who are using Breakfast Club need to book in beforehand and arrive between 8.00am and 8.20am via the main office. Due to organisational issues we are unable to accept children for Breakfast Club after 8.20am meaning you will then need to wait until your group's start time slot.
All other possible Covid 19 measures are in place to keep school as safe as possible when we all return.
Friday 17th July
Goodbye from all at St. John's.
Thursday 16th July
Hello everyone, we hope you are all safe and well. We are proud to announce our awards for this year. Please also find below a letter to our children from the Assistant Director of Education, Cath Pealing.
Here is a worship sent in by Father Philip.
Wednesday 15th July
Hello everyone, we hope you are all remaining safe and well. Due to the many different systems that we have had to put in place in readiness for the new academic year, we have needed to have a small reshuffle of staff. Please see below the staffing structure for September.
Reception
Mrs Cheshire
Miss Page
Mrs Ryan
Year 1
Mrs Morris
Mrs Cave
Miss Aspey
Year 2
Mrs Morley
Ms Critchley
Mrs Fleetham
Year 3
Miss Sharrock
Mrs Aspey
Year 4
Miss Allan
Mrs Latham
Year 5
Miss Hudson
Mrs Guy
Mrs O'Shea
Year 6
Mrs Thomas
Mrs Rourke
Mr Speakman, Mrs Ashley and Mrs Livesey will lead on the organisational aspects of the many systems that will need to take place throughout the day.
Monday 13th July
The government has said that each child must be back in school, full time, after the summer break. In order to do this safely we have put in many measures that we will all need to follow carefully in September. These measures are not only for the safety of our children but also the safety of our staff, parents and families. We will keep these measures in place until the government instruct us to change. Here are just a few.
Each class will stay together as one group throughout the day. Children from different classes will not mix wherever possible. This means that some of our usual activities and systems will not be allowed to take place.

Extra handwashing /sanitisation.

We will have staggered start and finish times meaning we need to ask you to arrive at school for drop off and collection at the given time (not too early or late). This helps to avoid contact with other groups.

Children will have different break and lunch times.

Resources will not be shared between classes.

Teachers will not teach in more than one class wherever possible.

Classroom layouts will be slightly different so children aren't facing each other.

Swimming, Robin Park, trips, etc. are halted for the time being.

We will need to follow the government guidelines carefully regarding any Covid 19 related illnesses.

Breakfast Club doors will close at 8.20am (anyone arriving after this time will need to wait for their allocated school time).

We won't be sending reading books home (we have a solution to this).

Children only need to bring their PE kit (in a small drawstring bag) and their packed lunch (if not having school dinners).
We have had many of these measures in place during lockdown so the staff are well practised at them. It will be a little different in September but we feel we have worked very hard to make it as safe for our children as possible. More specific details regarding your child's start and finish time will follow very soon. Look after yourselves and each other.
From all at St. John's.
Friday 10th July
Hello all,
Hopefully you and your loved ones are all well. Over the next week we will be posting information regarding how we are to return to school in September. First however it is only right that we recognise the children that will be leaving us to go to high school this year. We have been together for many years, even though it only seems like yesterday that you were starting in Reception. Each of you has the potential to do great things in the future, if you continue with your hard work and positive attitude, so go for it! As we have said previously we will be setting up a get together in the near future to say our goodbyes properly. I'm sure by then you will have all grown significantly taller and already be succeeding at high school.
Until we meet again your St. John's family would like to wish each and every one of you all the very best for the future and remember we are only a phone call away if you need us.
Once St. John's, always St. John's!
| | | | | |
| --- | --- | --- | --- | --- |
| Rubie | Keeley | Ethan | Milly | Latalia |
| George | Maciej | Tyler | Nathan | Jensen |
| Cameron | Sam | Harvey | Mason | Logan |
| Akira | Jack | Mayson | Billy-Joe | Jayden |
| Keigan | Tyler | Jack | Dylan | Scott |
| Patrick | Evan | Ethan | Lexie | McKenzie |
May the road rise to meet you,
May the wind be always at your back.
May the sun shine warmly upon your face,
The rains fall softly upon your fields.
And until we meet again,
May God hold you in the palm of his hand.
Monday 22nd June
Hello everyone, we hope that you and your families are all well.
We have set up a special email account for you to send in any photos or work to show us what you have been up to during lockdown. We will then post these on our website, APP and our social media platforms so that everyone else can see it too. If you do wish to send something in please ask your grown up to ring school first so that we know they are ok with it being published. Please send them to:
photos@saintjohns.wigan.sch.uk
Hope to see you all soon.
...Love - Perseverance - Friendship - Trust - Forgiveness...